Refresh Your Home And Roof With SoftWash


_____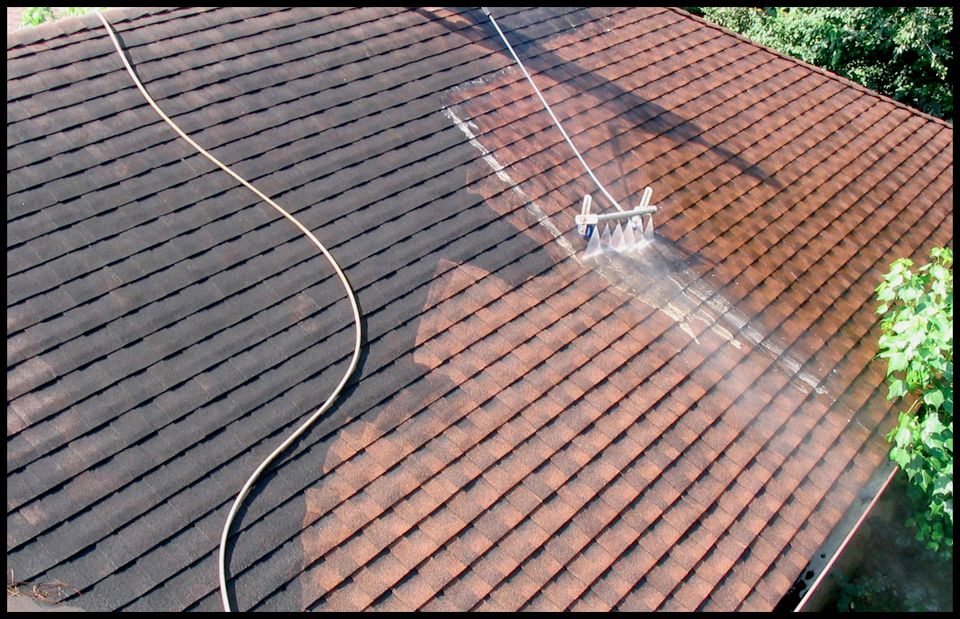 Your home is bound to become dirty over time. Black streaks, mold, and algae are not only unattractive, but can also be detrimental to the longevity of your homes roof. Without regular cleaning, this contamination can eventually become very difficult to remove and may even ruin the exterior surfaces of your home by eating away at paint, brickwork and more. Let us restore the look and functionality of your most expensive investment with our gentle application of softwash cleaning.  Unlike pressure washing, soft washing uses low pressure pumps (soft washing uses about as much pressure as a regular garden hose) and a combination of biodegradable mildewcides, algaecides, and soaps that are custom-blended for your particular need.

Soft washing is not only more effective, but it uses less water than power washing too! Before replacing, give softwash roof cleaning some thought, it's not only affordable, but can extend the life of your roof for years to come.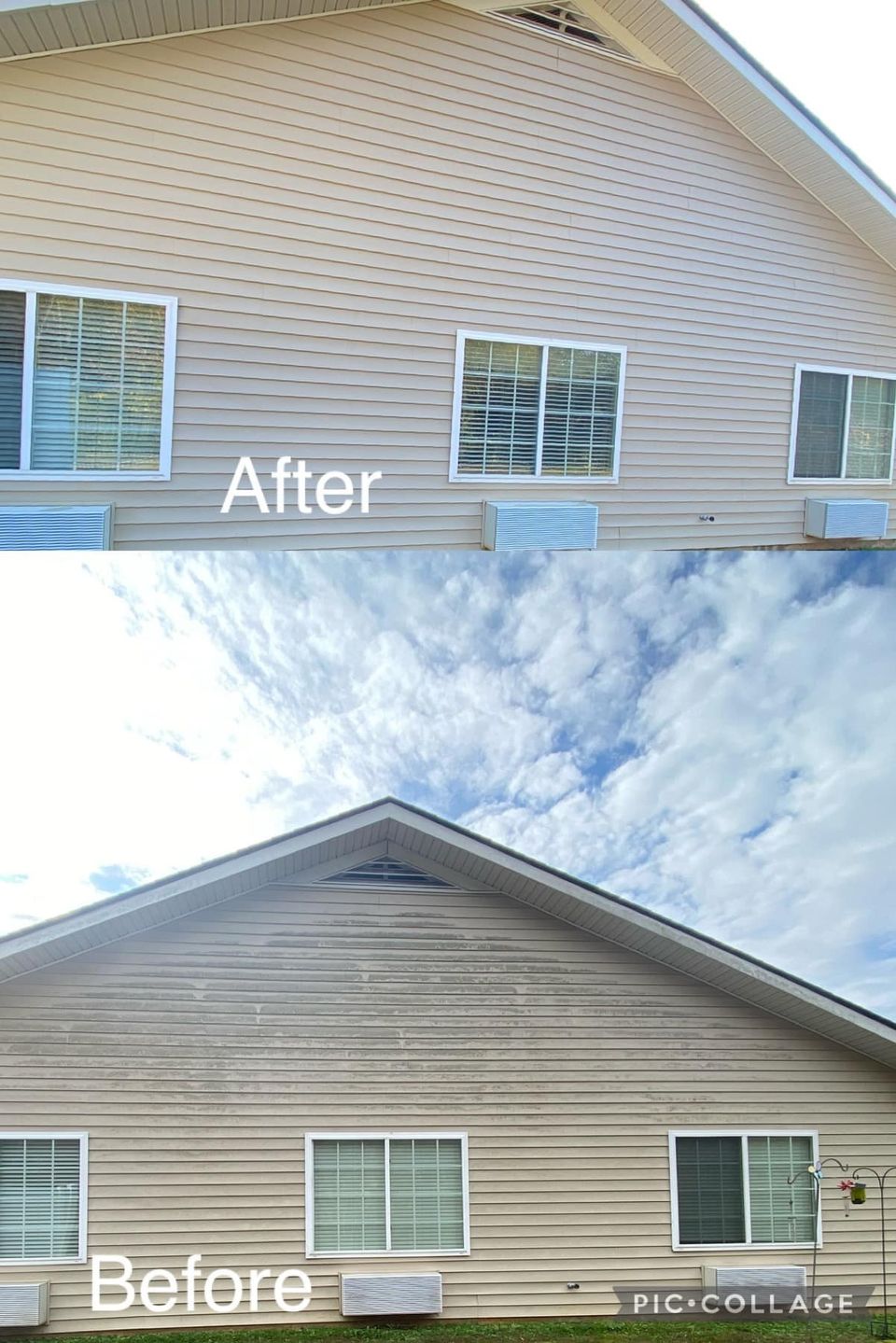 Residential Soft Washing


_____
Protecting Against Damage

Most of the time when you are think of cleaning your siding or soffits at your home you may often first think of power or pressure washing. It is best to use a strong blast of water to clear away that grime, algae, cobwebs, mold, mildew and other types of unsightly material, right? Not always. In many cases, soft washing is the better alternative.

Pressure washing uses water to blast off what you are looking to get rid of. However, softwash uses an environmentally safe detergent mix to ensure that what is being targeted is not only removed but neutralized, similar to how killing a weed's roots keeps it from growing back and soon needing to be addressed again. As a result of this being a much more thorough type of cleaning method, you will need to get it done much less often than you would pressure washes.
Keeping the Exterior of Your Home Clean


_____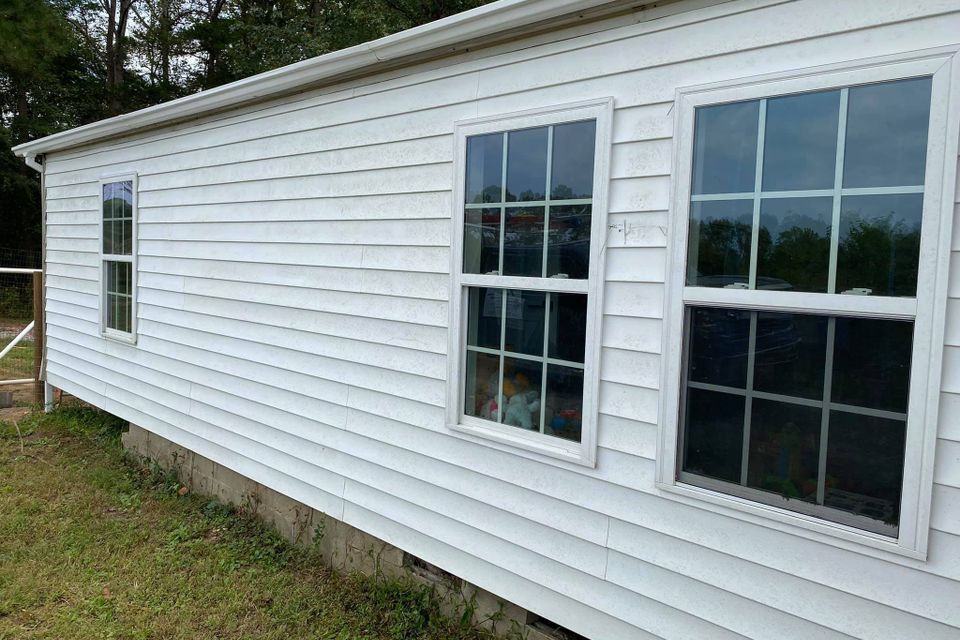 Keeping your home clean on the outside does more than just make you feel comfortable when you are enjoying your backyard. It can also improve the curb appeal of your home and may raise your home's value, which is particularly important if you are planning to sell your home soon. It not only removes but neutralizes algae, mold and bacteria from the surface of a home thanks to its bio-degradable detergents. This produces a more thorough cleaning and it will take far longer for mold and other organic matter to return following a soft wash than it would with a traditional high-pressuring cleaning. This can also extend the lifespan of your exterior surfaces. You can rest assured that the detergents we use to clean your home's exterior are safe for the environment.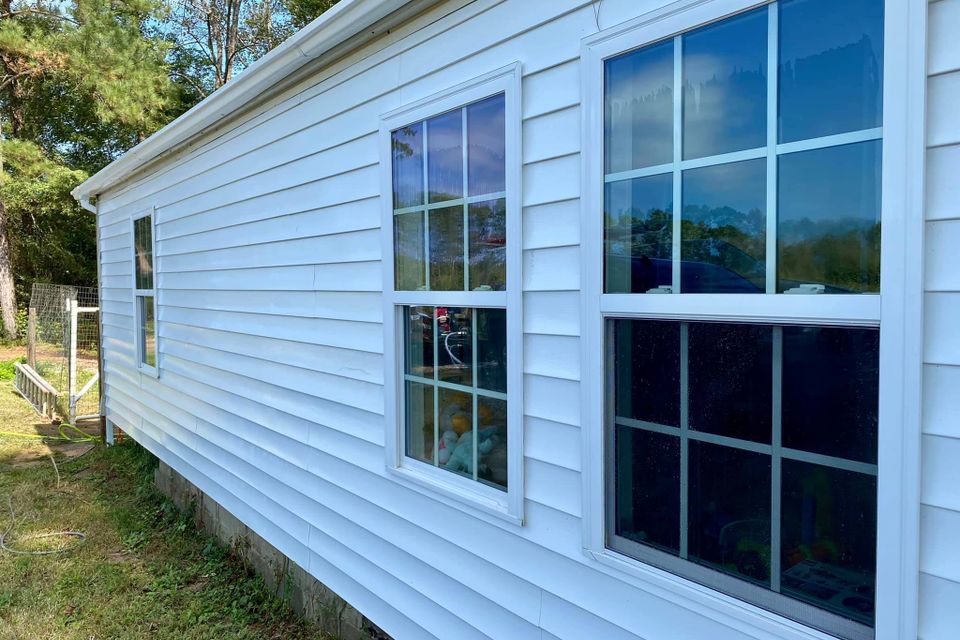 With soft washing, you will get all of the same benefits that you get with a high-pressure washing, such as a cleaner and more sanitary home exterior. Soft washing is safe even for weaker or more delicate outdoor surfaces. It will not damage or remove loose shingles and can safely be used around windows, including decorative or older glass panes. We can also soft wash older or damaged bricks and concrete without destroying them and can safely clean chipped or rusted surfaces without further damage. This can help you avoid the costly repairs that you might see after a typical high-pressure washing. soft washing can be safely used around all types of landscaping and it lasts longer than pressure washing. 
Common Issues For SoftWashing

_____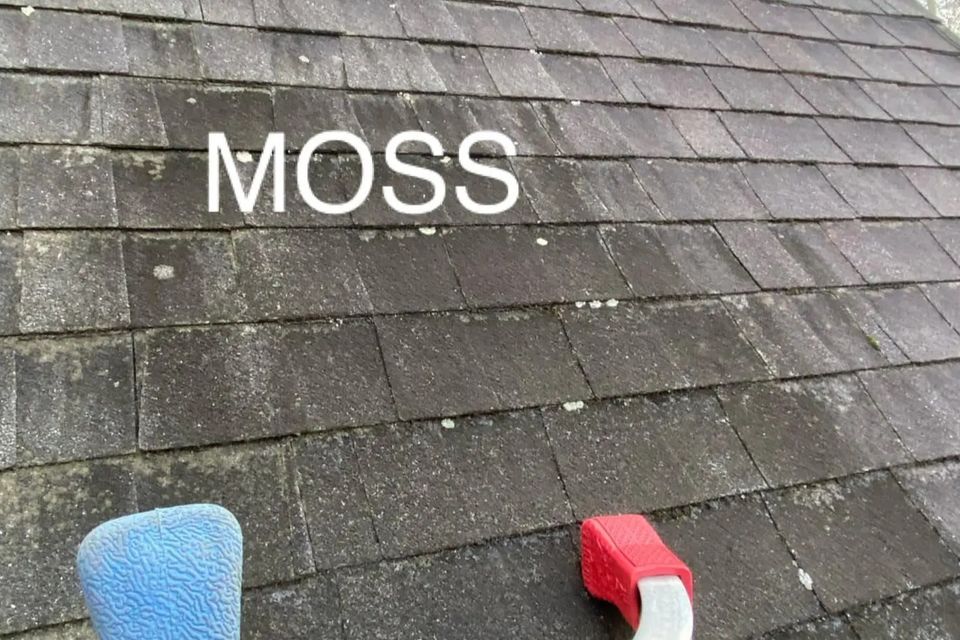 Lichens and moss can wreak havoc on your roofing, and often appear in green fuzzy patches or round green circles on the surface. Over time, these growths will take over and cover your roof causing deterioration and problems that may lead to damage. First, they dig into your shingles and stick like glue, exacerbating any weak spots and warranting a major roof repair or replacement. When you see a moss-covered roof, know that there is a good chance that it also leaks.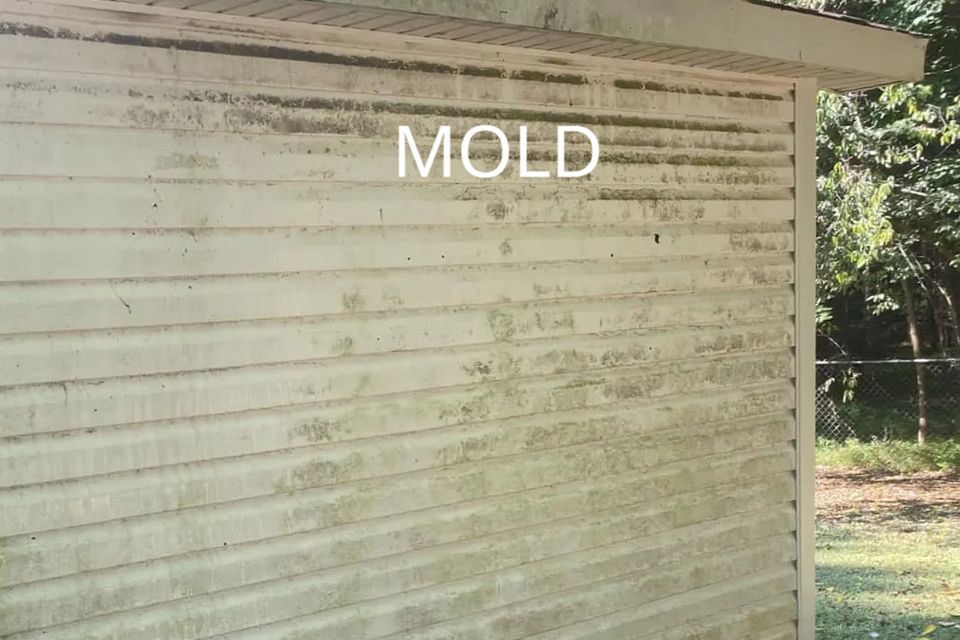 Mold is just awful. The best way to describe how it looks  is dark colored blotches, often in green, brown, or black. Mold grows when moisture is deposited or absorbed or is vulnerable to condensation. Over a relatively short time, this moisture can foster bacteria and mold, which has negative repercussions on the integrity of the home and your family's health. Prolonged exposure to areas infested with mold can cause serious respiratory illness and distress.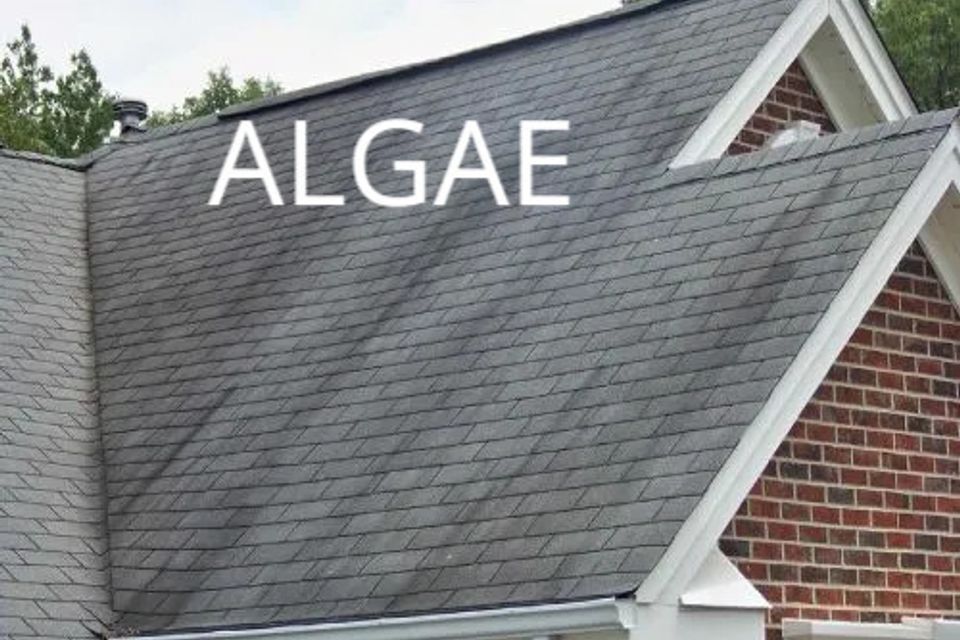 Do you see black streaks and stains on your roof? These may be from a form of algae called Gloeocapsa Magma. " Typically, algae first shows-up on the north side of a roof due to sun exposure. The result is hot spots that fail to reflect the sun causing issues with temperatures and higher cooling costs. These hot spots can also damage the roof significantly over time.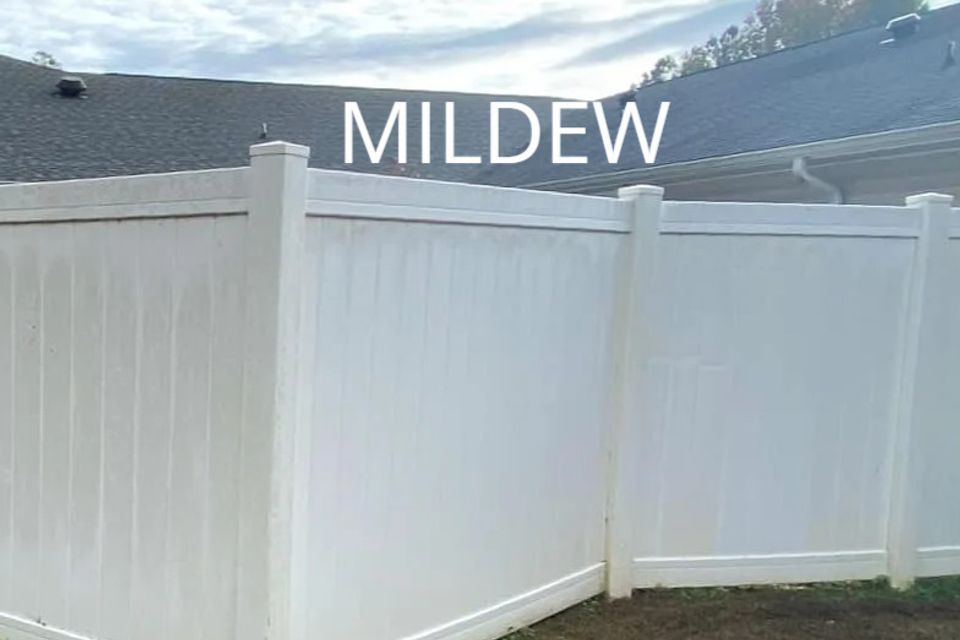 If you notice a powdery substance on your exterior, this may be evidence of mildew. Mildew is bacteria, like mold, that ranges in color from black to pink. Mildew spreads fast, even more quickly than other harmful growths.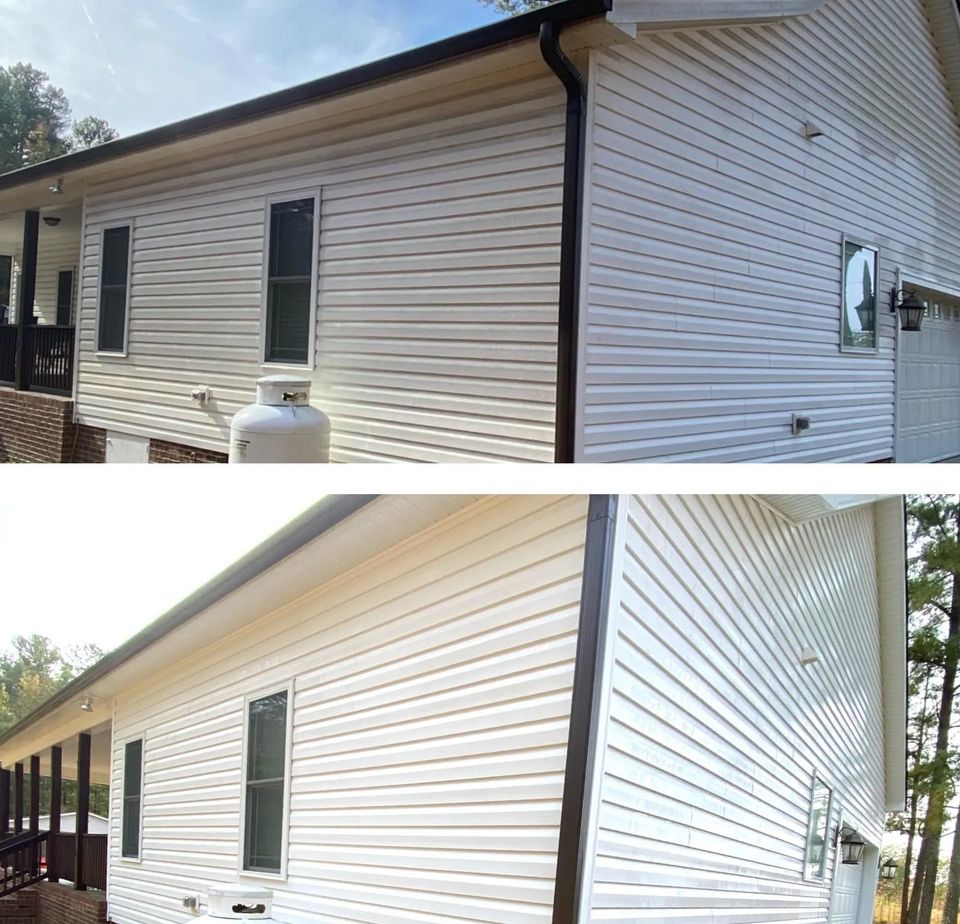 Experience High-Quality SoftWash House Cleaning in the Cornelius Area


_____
While there are all types of cleaning products and services that you can use for your home, Spartan provides superior professional cleaning and mold and mildew removal that you can trust. We bring all of the necessary tools so that you do not have to worry about a thing. We will take care of every step in the process and can work anywhere around your home's exterior, giving you a safer and cleanlier home environment.

When you choose Spartan Exterior Services, your home will become the envy of your neighborhood. You can rest assured that unsightly grime and spider webs along with dangerous mildew and algae will be completely removed. Your house stands up to plenty every year. Get your home back into pristine condition with a simple softwash treatment.

Most importantly, you will love the customer service that you experience with Spartan Exterior Cleaning Services. We guarantee your complete satisfaction with each of our services. In addition, we are fully licensed and insured for your peace of mind.
Reasons to Choose

Spartan Exterior Cleaning Services?


_____




Don't Wait. Contact A
Spartan Today for a
FREE Quote!